We provide commercial alarm monitoring services to Mooresville businesses, so you can rest easier.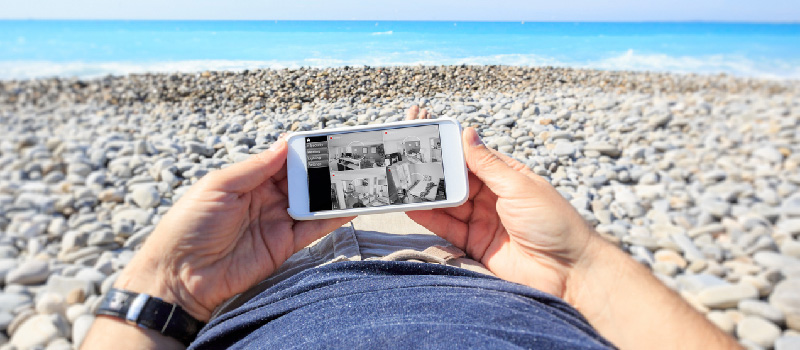 Are you looking to better protect your business with a commercial alarm monitoring system? Commercial alarm monitoring systems are a crucial aspect of protecting your business and its assets. They can protect your business from intruders, immediately alert police or the fire department to dispatch to the property, alert you to potential threats, protect your assets, and give you greater peace of mind when you are away.
Get Peace of Mind for Your Small Business with Commercial Alarm Monitoring
When it comes to your small business, we at Safe N Sound Inc. know you work hard! There are so many little details that come along with running a small business that it can often feel overwhelming. The thought of having commercial alarm monitoring might seem like too much for a small business like yours, but in reality, your small business could gain big benefits by having a commercial alarm monitoring system. Here are just a few of the benefits that you could enjoy:
Peace of Mind. One of the best things we can do through commercial alarm monitoring is provide our small business owners with peace of mind. When you know you have a great alarm system that will alert you if there is a problem, then you are able to do things like go on vacation and spend time away with your family without the nagging worry of something going wrong.
Lower Insurance Costs. With commercial alarm monitoring, you can often enjoy a lower cost for your insurance. Insurance companies know they won't have to pay out as much or as frequently to businesses with alarm systems, and pass those discounts along.
Better Monitoring of Employees and Stock. Monitoring your employees and product stock is much easier when you can see and record what is happening within your small business.
Proof of Theft/Fraud. Should you have a theft or fraud committed, you will have a recording of the occurrence, which makes the legal process and following steps cleaner and simpler.
If you are a small business owner in the Mooresville, North Carolina area, let us talk with you today about the benefits of commercial alarm monitoring for your business.
At Safe N Sound Inc., we understand security, and we make it our business to help protect and secure businesses in Mooresville, North Carolina.  Commercial alarm monitoring is just one way we can do this for your business, whether or not it is a system that we installed. We install commercial alarm monitoring systems and can monitor your alarm system around-the-clock, keeping your business protected.
We are a family-owned and run business with over 30 years of experience in the security industry. We feel it is important work with our customers one-on-one, and our owner will even answer the phones and help you come up with a properly-fitted security system plan for your property.
When the time comes for you to install a new security system, or to update your current one, call us at Safe N Sound Inc. and let us take care of your security concerns so that you can focus on the other important aspects of running a successful venture.  Our business is here to help keep you and your business and employees safe and watched out for.
---
At Safe N Sound Inc., we offer commercial alarm monitoring services in Mooresville, Lake Norman, Denver, Huntersville, Davidson, Cornelius, Charlotte, and Hickory, North Carolina.
Similar Services We Offer: