E-Mail Monitoring & Alerts Offer
Put your mind at ease when you're away!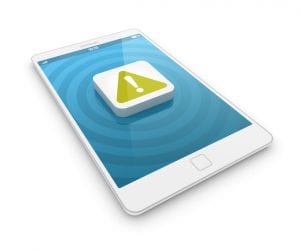 If you have equipment that uses smart technology, why not maximize all of its available functions? At Safe N Sound Inc., we can help you more easily monitor your equipment. For only $20 per month, you can keep your sensitive products, equipment, and office space safe with constant monitoring and e-mail alerts.
Great for pharmacies, restaurants, and commercial venues that require the storage of temperature-sensitive goods, or for offices that need to maintain a stable indoor work environment, our e-mail alerts will keep you updated whether you are in the office or when you need to step away. Restaurant owners may also benefit from this service for more efficient server monitoring during busy service times.
Call us at Safe N Sound Inc. today to take advantage of this special offer! – (866) 777-2335
There is no equipment needed – we'll simply use your already-installed smart devices to provide you with the most up-to-date information. Contact us today to take advantage of this special offer and start receiving e-mail alerts. We look forward to working with you!