If you're a small business owner who wants to ensure your assets and employees are protected, you may have considered installing a security system at your business. In that case, you have likely come across services that offer something called "access control" but may not be familiar with what this actually means.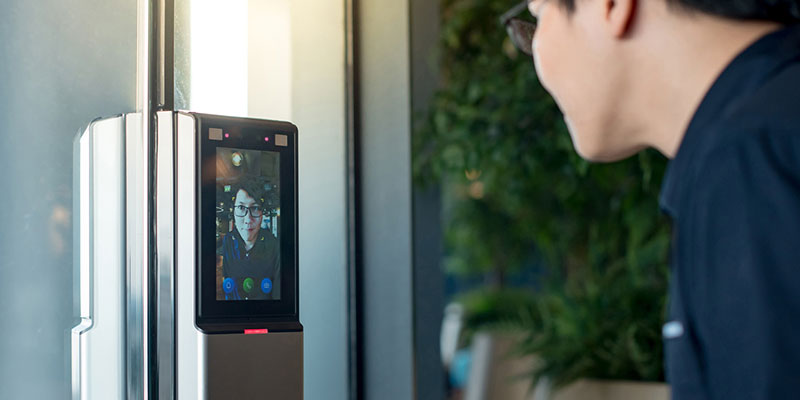 Access control is a security measure that regulates who can enter a protected area by using authentication and authorization measures at specific access points. In layperson's terms, it is a way to control who can enter a space and at what time. Access control is also helpful for tracking when a person enters a protected area and how frequently.
While no one wants to suspect their employees of nefarious behaviors, the added security of being able to see who enters a secure space and how long they spend there is a big draw for many businesses, especially those that handle sensitive or valuable materials.
One of the significant benefits of installing a security system that includes access control is that you no longer have to employ an in-person guard to watch over security checkpoints. Access control affords you comparable levels of security without having to pay someone to stand guard and can also help eliminate the possibility of human error.
For many businesses, the cost of paying wages for a physical security guard outweighs the benefit of having 24/7 security. Access control security systems are a great way to ensure your business is secure without the additional cost of employing a full-time security guard. Why compromise your business' security when you don't have to?