The popularity of residential security cameras has risen significantly over the past few years due to the many benefits and features offered by having this extra line of security at your home. Security cameras provide an additional layer of security and protection for homeowners and have been shown to act as a deterrent to theft.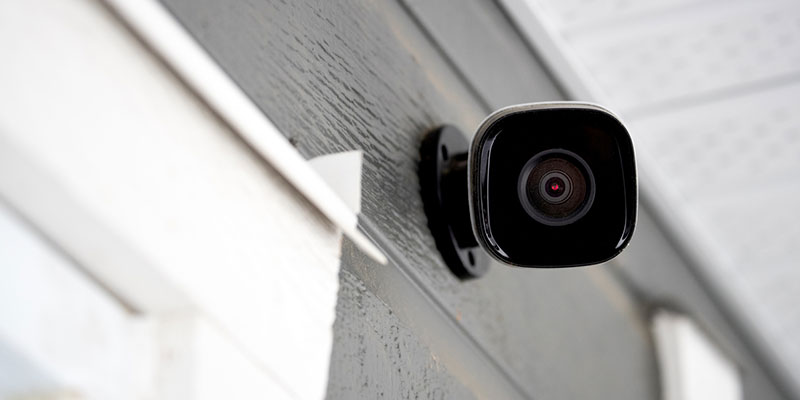 Here are some of the benefits of residential security cameras:
Act as a deterrent to theft and criminal activity– The biggest reason security cameras are installed is to deter theft and other criminal activity. Burglars and intruders are less likely to target a home with a visible security system in place due to fear of getting caught.
Can provide evidence in the event of a break-in or other unfortunate event– Unfortunately, security cameras alone cannot prevent crime, but if a theft or break-in does occur, the cameras are able to provide crucial evidence, so law enforcement can detain the offender and recover the stolen items. This concrete evidence is useful in court proceedings as well.
Monitor your property– Many security camera systems allow remote monitoring, so you can check on your home while you are away. The peace of mind this provides is priceless.
Lower your home insurance premiums- Since security cameras are a theft deterrent, home insurance companies reduce premiums for homes equipped with such a system, reflecting the reduction in risk to your property.
Protect your family and loved ones– Increased home security is an extra layer of protection for your most valuable assets: your family. Being able to keep an eye on them when you are away is an invaluable asset.
At Safe N Sound Inc., we offer security cameras for residential and commercial properties in and around Lake Norman, North Carolina. We are a family-owned and -operated business with over 30 years of experience in the industry. Our highly skilled technicians provide top-notch customer service coupled with superior workmanship and operate with honesty and integrity. If you would like to protect your home and family, reach out to us today!