Alarm monitoring is a critical component of a comprehensive home security and monitoring system. Alarm monitoring involves connecting your home security system to a monitoring center where a team of trained individuals are available around the clock to monitor your home and contact the proper authorities in the event of an alert or emergency.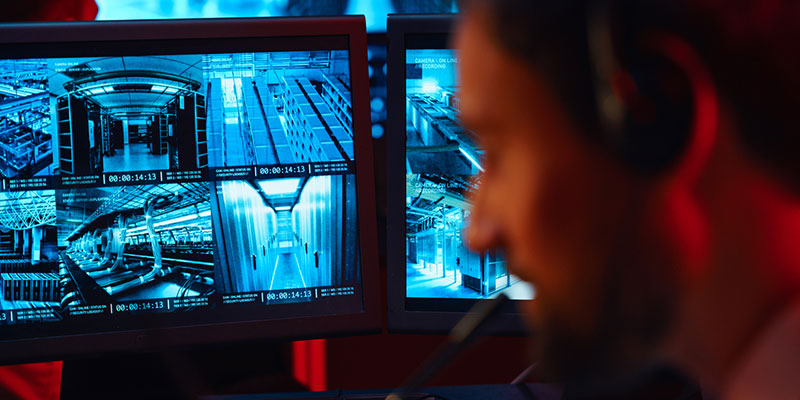 Some of the ways alarm monitoring can benefit your home are:
Providing a rapid response to an emergency alert– When you engage with this service, any alert will trigger an automatic response from the monitoring center. The team monitoring your home will be able to assess the situation and notify appropriate authorities when needed.
Monitoring your home 24/7– The central monitoring center is open around the clock, so any alerts will be noticed and handled immediately at any time of day or night.
Giving you peace of mind that your home and family are protected– Knowing that someone is watching out for your home during all hours can give you peace of mind that you, your family, and your home are well-protected should something trigger your alarm system. This can be excellent for your mental health and managing anxiety surrounding safety and security in your personal space.
Reducing your insurance premiums– Since home security and alarm monitoring reduces the risk of theft and break-ins, home insurance companies provide discounts reflecting this reduction in risk.
Allowing remote access to your home and security system– Many of the home security systems available today allow remote monitoring and access from your smartphone or other device. Having this level of control to check-in on things can empower you and reduce the stress of leaving home.
At Safe N Sound Inc., we specialize in home security and alarm monitoring services for homes in and around Lake Norman, North Carolina. By providing this crucial service to homeowners in the area, we are giving homeowners peace of mind and protecting homes throughout the area. Our team of highly skilled technicians and installers is dedicated to delivering the best in customer service and top-notch workmanship. If you would like to learn more about how alarm monitoring can benefit your home or would like to schedule with our friendly team, give us a call today!